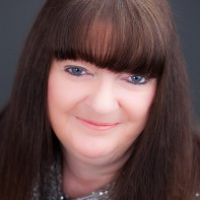 Manda Mellett
Romance
My life's been a bit weird, I mean, who's been unlucky enough to have had a car accident involving a nun, and another involving a police woman, and in both incidents they ran into me! I write from my many and varied life experiences. During my late teens my life turned out stranger than fiction - if I ever wrote about what happened to me during that time I've been told it wouldn't make a believable story. But I survived. The range of emotions I've gone through in my life means I can develop credible indepth characters, and of course, I add to that with my vivid imagination.

I love writing about sexy Alpha males and try to make the plots varied and interesting. My current Blood Brothers series features wealthy sheikhs and their bodyguards.
Recommended Featured Books
"To know oneself, one should assert oneself. Psychology is action, not thinking about oneself. We continue to shape our personality all our life. If we knew ourselves perfectly, we should die."